Humble Bundlers - please download updates by following the original links sent to you - you wont be able to register the version available here!
The invasion has landed!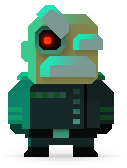 Buy Revenge of the Titans today and unlock all 5 worlds - 50 rollicking battles of rampaging Titan destruction!
Puppy Games is a completely independent game developer - if you like our games please help support us to make more!
Clicking BUY will take you to BMT Micro, our secure payment provider.
It's easy! There's nothing more to download once you have the demo - unlock the full game by following the link in the e-mail you will be sent, or by entering your e-mail address in the registration box in the game.
We guarantee you'll have fun! If you're not satisfied within 60 days of purchase we'll give you your money back, no questions asked!
We accept all the the major cards such as Mastercard, VISA and Switch/Solo. You may also pay by PayPal, cheque or wire transfer though you may have to wait a little for the payment to clear.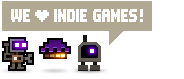 Create your battlefield, choose your Titan adversaries and select your weapons and tech with the online editor! Add mission briefings to your levels to create custom campaigns!
Publish your levels and campaigns to share them online!
Play community built levels & campaigns!
Compete for hiscores!

'It might look all retro-cute, but in action it's a startling torrent of motion and alien death.'
'a clever, huge and charming strategy game ... it's likely to suck away fat globules of your time before you know what's happened.'

Alec Meer
Eurogamer.net
'It looks proper brilliant...'

Jim Rossignol
RockPaperShotgun.com
'a mighty fine RTS romp!'

Michael Rose
IndieGames.com