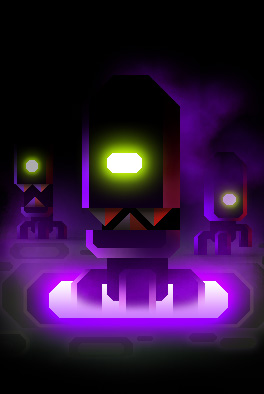 This week we took it upon ourselves to completely migrate our servers from an ancient ThePlanet dedicated rig to a spiffy federation of services. Our new www.puppygames.net website now lives on a teeny tiny SliceHost.com slice, and the MySQL database has moved completely away into the Cloud. Or Amazon RDS to be precise. The new website runs APC, speeding up our rather cranky PHP code, and all of our images and downloads now live on SimpleCDN.net. SliceHost enables us to ramp the power of our server literally in a couple of hours up to something with ten times the power.
This we will need to do fairly shortly, as big things are afoot, and it is probable our new server is going to get a hammering in about 2 weeks' time, because that's when the final beta release comes out, which might well be the last chance to get the game at its l33t price of $13.37! Shortly after that comes… the real release! And we have an extra special surprise up our sleeves. Oh yes. More special than you can possibly imagine.
While you cogitate about that, you might want to pick up the latest beta 1.62 of Revenge of the Titans from here (direct links to avoid CDN cache):
Windows
Mac OS
Linux (via Webstart)
Bug Fixes
Fixed: restart in survival mode didn't erase old mobs and such
Fixed: crash in Survival mode due to aliens not actually being done yet
Fixed: prevent user from entering dubious characters in slot names
Fixed: reactivate factories when crystal appears nearby in Survival mode
Fixed: Crash in Endless on level 4 (sadly your existing Endless mode games still won't work)
New Features and Enhancements
Removed slightly pointless confirmation dialogs from end game screen
Perma-unlock technology in Survival mode
Balance
Survival: total research now contributes to difficulty factor
Survival: alien and boss types now limited by your maximum visited world in campaign mode
Survival: slightly slower rate of initial crystal production
Survival: when can't unlock any more gidrahs, difficult increased slowly
Bug Fixes
Turrets now wait 8 ticks before finding a new target having lost one (performance issue)
Flying gids should be able to fire bullets out of the mountains
Tank gids bombs not detonating on hitting buildings
As usual, all comments, feedback and so on are welcome and encouraged! We've got 2 weeks left till the final beta, so best get your thoughts in quickly.