The robots are here! It's been a while coming, but we're pleased to finally announce the release of our sixth and most ambitious game to date – Droid Assault…
The droids are malfunctioning – it's your job to destroy them all!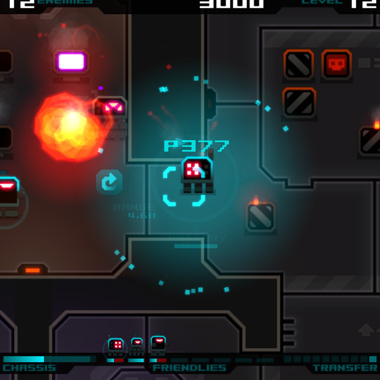 Infiltrate the Omni-Corp warehouses, capture droids using your transfer beam and build up a small army of bots to assist in your mission. Along the way, modify your droids with upgrades and powerups, discover a whole range of advanced weaponry including disruptors, laser beams, rockets and flamethrowers, and fight your way through boss battles and special challenge stages too.
Version 1.1 contains a few fixes and tweaks – we've increased the contrast between spaces and walls, tidied up the help screen and balanced out some of the droid stats.
more screenshots…