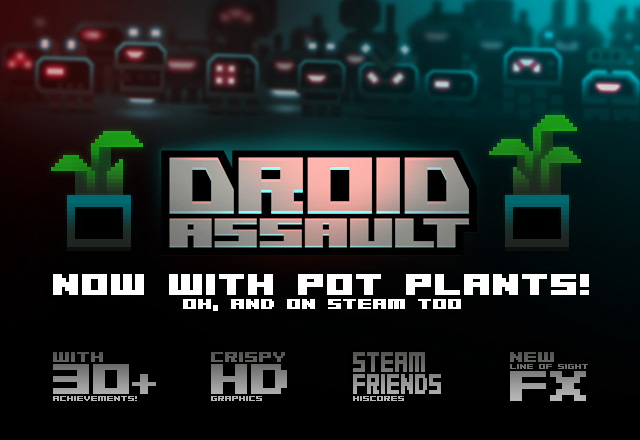 It's here! Including all the recent pre-Xmas updates such as the new line-of-sight effect, wibbly wobbly shader effects, friendly droid targeting HUD display, and of course most importantly, pot plants, but now with added Steam gubbins – there's 30+ achievements to er… achieve, and you can compete for hiscores with your Steam Friends!
… and it's 20% off for the first week! Steam page here.
… and if you've already bought it, or if you want to buy direct from us we'll give you a free Steam key!