We proudly present…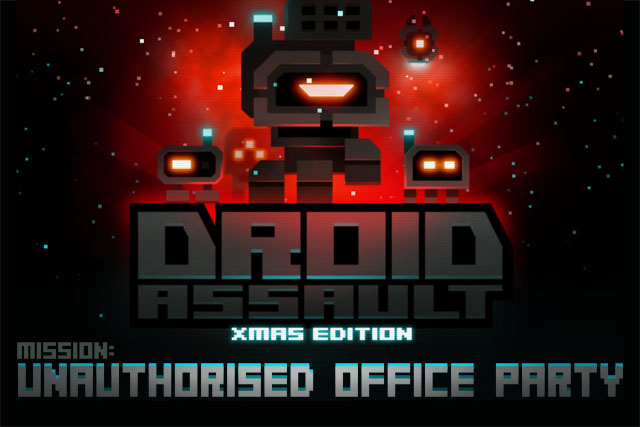 Click here to download the latest version!
The latest update for Droid Assault not only includes
Fancy line-of-sight lighting
Wibbly wobbly shader effects
Friendly droid targeting HUD display
Improved level design
Various tweaks and fixes
Pot plants!
but also features a completely new mission, just for Christmas, introducing…
A completely new giant level with 12 floors!
12 festive droid types to kill or capture!
5 flavours of deadly nano-bots to hunt down!
Seasonal weaponry, particle effects, and snow!
Christmas trees and presents!
Doors and lifts!
Fairy lights!