Ladies and gentlemen, may I proudly present to you… the Battledroid Alpha! Available for all OSes (not currently on Steam but we'll see about that).
Don't get all excited now! What you see before you once it's installed and run is just the title screen. We've got a seriously hectic schedule coming over the next 4 months, during which time we will release a new build every other Friday, and the development diary. Our ultimate goal is to get into beta with a minimum viable product by 22nd November 2013, at which point we will be seriously running out of money and unleash our Kickstarter project upon you all, to get the game finished and full of content.
The title screen may not look that exciting to start with but this is how we make our games: we get all the really boring stuff done first, because it has to be done, and once it's all out of the way while we're all fresh and full of energy, the only stuff left to do is the fun stuff, with lasers, robots, explosions, and stuff getting blown to bits! (Years ago I realised that leaving titles and menus and options till last is a recipe for misery, demotivation, and failure to complete a game).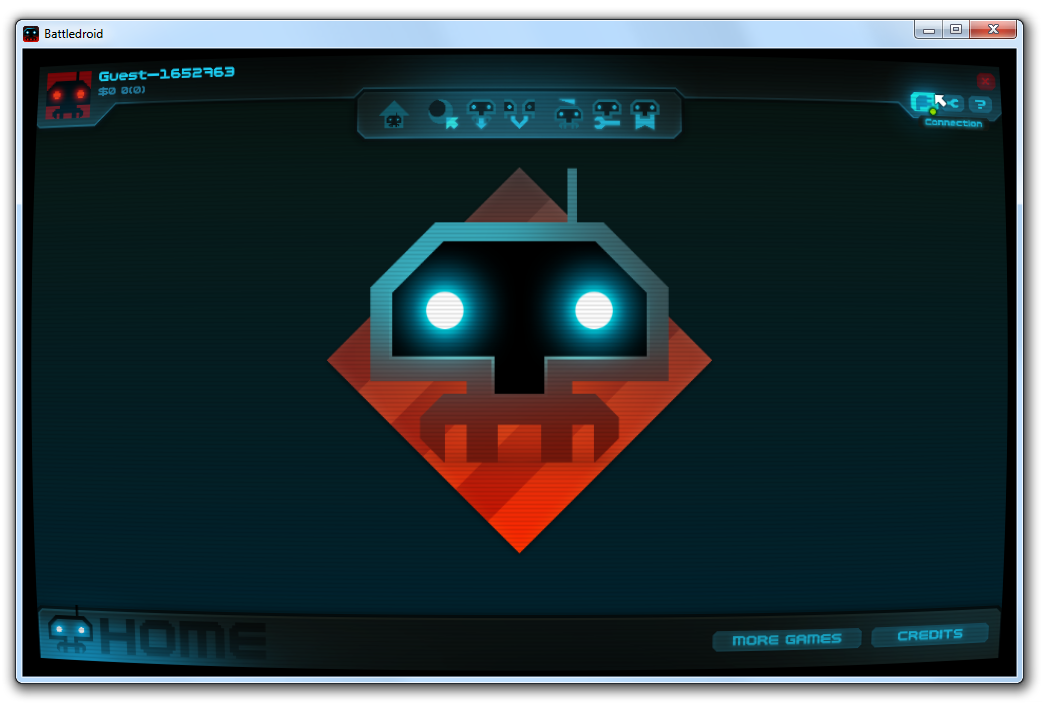 As it currently stands, the title screen automatically creates a guest account to play Battledroid on our server, and that's pretty much all it does right now. Most importantly however is whether you are experiencing anything out of the ordinary, like rendering glitches or connectivity issues. We'd like to hear your feedback, even as this early stage, allowing us to take it into account as we're working on the next alpha.
In two weeks' time, at the end of Sprint 2, expect to see the next round of functionality being added to Battledroid, which is account registration and management functions like the ability to change your email address, set a name for yourself, reset your password, etc. – more dull stuff. But important dull stuff.