Rummaging around in some dusty old project folders I came across these old mockups. Back in June 2008 we started work on a TIme Pilot 'inspired' game which was shaping up nicely, though we didn't get as far as adding the Uridium style ships…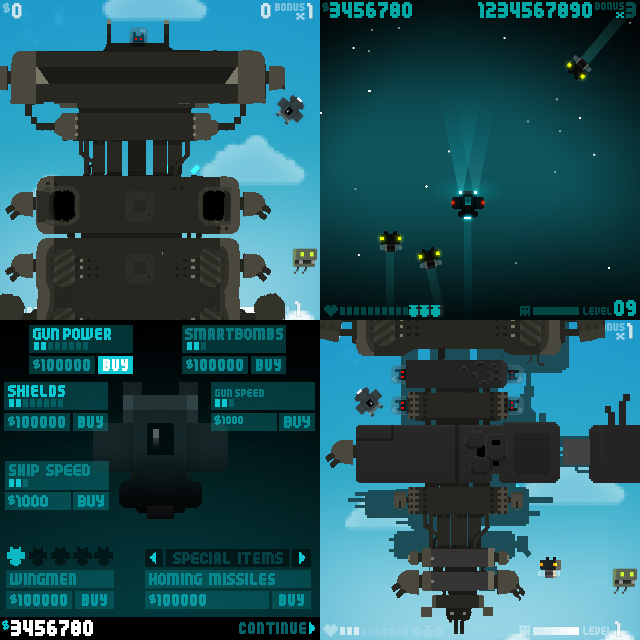 However, it felt severely limited by our old odd square format, giving you very little time to react to the enemy ships. We've dropped that now though and gone all widescreen for Revenge of the Titans, so maybe that wouldn't be such an issue now.
The other problem was that it induced extreme motion sickness in a few people 🙂 …
Would that put anyone off, or worth digging up one day… once Revenge of the Titans is all done? Titan Attacks 3 perhaps?