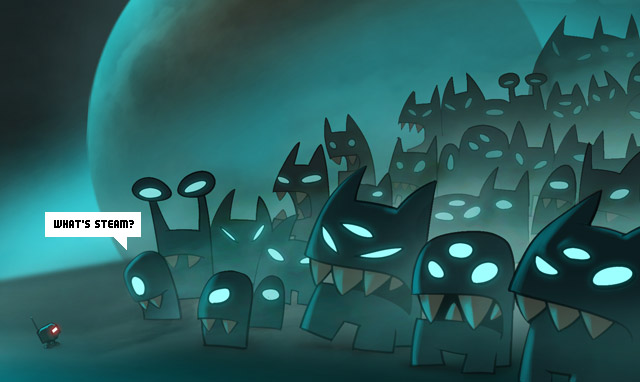 So it would seem… we are on Steam now! Humble Bundlers: Valve are working on getting the game into your libraries. Be patient, it'll just pop up automatically when it's ready. Puppygames customers: we'll sort out keys for anyone who wants to use the Steam version – I'm working on a page you can use to grab a Steam key automatically as there are too many requests for me to do manually now!
I've got another patch waiting in the wings, v1.80.11, but I'll release that next weekend when things are quiet. Amongst other things it increases the amount of barricades and mines you get, brings crystals a bit closer, reduces difficulty somewhat in later levels, and has modding support in it!
Quick note – we'll be adding Steam achievements and hopefully Steam Cloud support over the next month or so. And getting ahold of Steam keys is going to take a day or two maybe. Hang in there.
We Can Haz A Forumz!111!1!
The Joy of Valve! They have given us a forum! See you there.