After a bunch of false starts, bodged uploads, and some really annoying library wrangling between LWJGL versions, we have finally unleashed the updated Ultrabundle games, Droid Assault, Titan Attacks, and Ultratron. Existing customers can download nice brand new ones from the usual Puppygames locations (keep your old versions hanging around in case, eh?).
AZERTY keyboard users: sorry, but Ultratron is currently going to be pretty tricky to play as it uses WASD – we'll upload a fix to this in an update probably next week.
What's Changed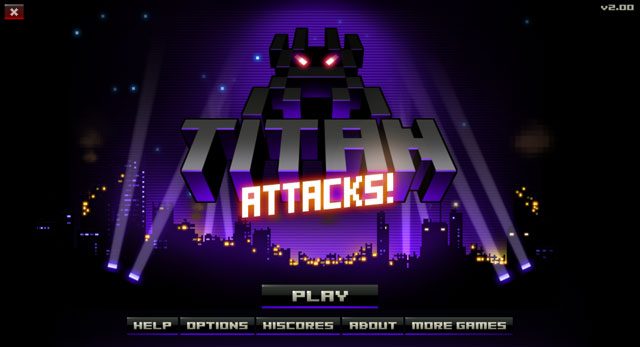 Titan Attacks has received a giant graphical overhaul and grown up into what we now call version 2.00. Now not only does it look timeless it also looks sharp and modern. A nice trick if you can do it 🙂 Three cheers to Chaz for making it look so much more… nice.
Now in widescreen, sort of…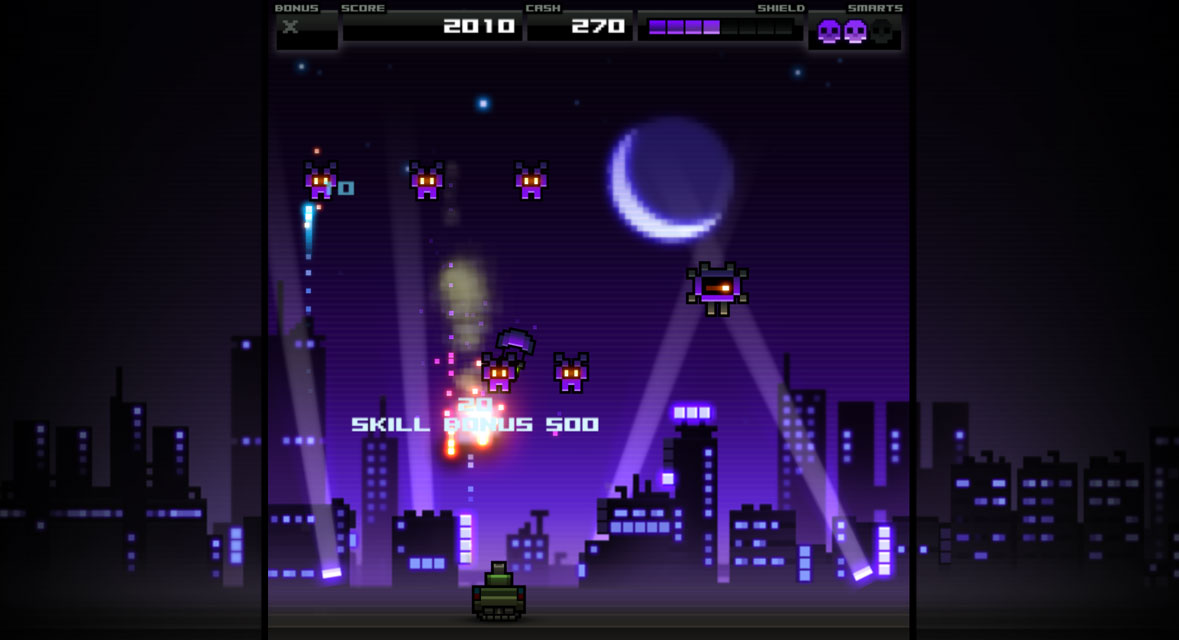 Before and after…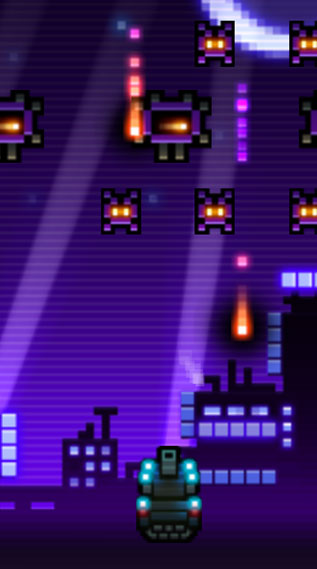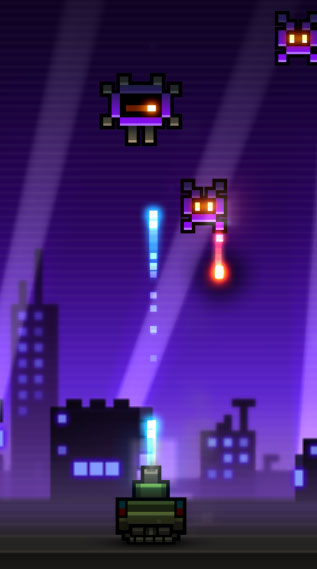 There have also been a few small gameplay tweaks. Firstly, it's now basically mouse controlled, because that's how everyone normal plays it, although you can still use the keys if you're desperate or stuck on a laptop. The mouse however allows you to move the ship at whatever speed you like. This means the ship speed shop item has been replaced with a different upgrade – "Addon recharge" – which governs the speed at which all your addons reload and fire. You'll probably want to be upgrading it last. Finally, the ship only starts with one bullet, which is a bit more traditional, and gives you an early thing to aim for in the upgrades.
You'll also notice now that the window is fully resizeable to any size you so desire, and we've added a much-asked-for world select screen!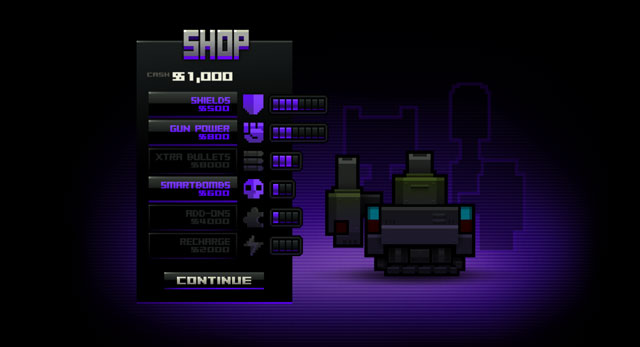 Droid Assault recently already underwent the big graphical overhaul in the previous 1.90 release, so now with 1.90.1, we've done a few refinements to it. The maximum zoom of some of the droids was causing some performance issues and sometimes looked a little crazy so it's been capped. The laser beams and flamethrower and flames have had their effects thoroughly revised. The game has become slightly easier too, with the droid you are controlling given 50% more hitpoints than before. So, a bunch of little tweaklets which should make for a very slightly nicer experience. Still haven't put fast droid switching back in yet though – sorry.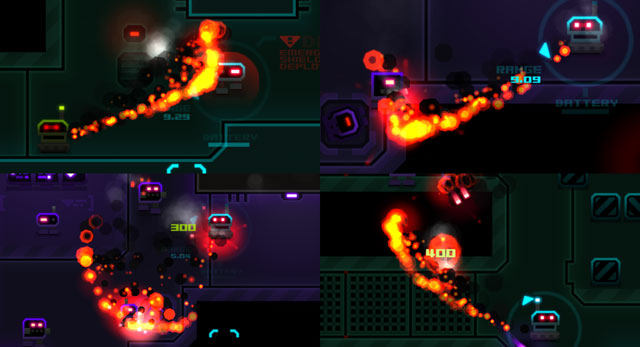 Ultratron, being the oldest and simplest title, has simply received the ability to resize the window and a little bit of a title screen overhaul. A few tiny weeny tweaks have been made to the powerups – the spidroid powerups will now remain onscreen indefinitely for you to pick them up. Shooting the freeze powerup pauses the enemy robots momentarily, and shooting the three-way powerup causes your shots to split into three! This can give you an incredible amount of bullets flying around on screen but of course you are fairly hampered in your movement and aiming by the need to shoot it. That's about it for Ultratron.
Unfortunately we've sort of lost the ability to redefine the keys along the way which might be a bit of an arse for those of you with AZERTY keyboards or other abominations. We'll probably have to come up with a fix for that before the forthcoming Steam release.