We've got a beta test version of the online editor for Revenge of the Titans up now at www.revengeofthetitans.com/editor. But before you click anything please read the whole post, as there are a few things you should know first.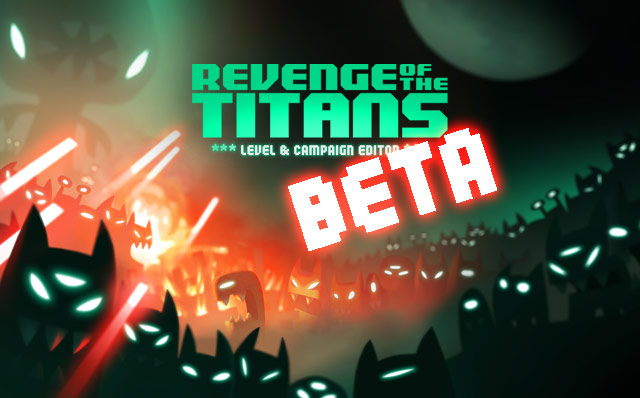 Edit: the Sandbox mode beta is now live, so some of the below has changed… 🙂
This is a beta test version. This means it's not quite finished, so there may be bugs! Also, this is just the web-end – the actual bit where you can play the levels isn't quite done yet is now in beta, but we thought we'd release the editor in the meantime. So, please bear in mind…
Javascript and cookies must be enabled
We will dubiously sniff your browser – it will only work with up-to-date browsers, and Internet Explorer 9
You wont will be able to play any levels or campaigns that you create
Published levels and campaigns wont will be visible to anyone else
Levels and campaigns you create may not will be playable in the final release
The hiscores are not real!
There may be small graphics issues with the map editor, such as thin outlines around tiles
If you're using Opera you may want to disable the right mouse button gestures that Opera uses
It may be a bit slow, especially in Opera unfortunately
It may break
It may make your computer explode for no reason. Use at own risk etc.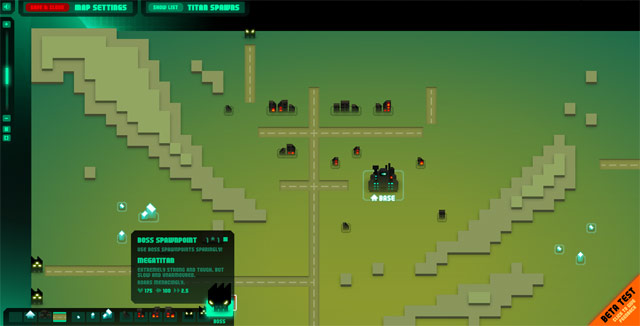 Please let us know of any bugs you find, or any suggestions you have, but don't use the blog comments for bugs, please use this contact form so we know what browser you're using etc. There's a link to the form in the editor as well.
So to wrap up, here's the link again – www.revengeofthetitans.com/editor, and remember…
It's a test – it's not finished
You can't play any levels or campaigns yet
Please don't use the blog comments for bugs
Enjoy!