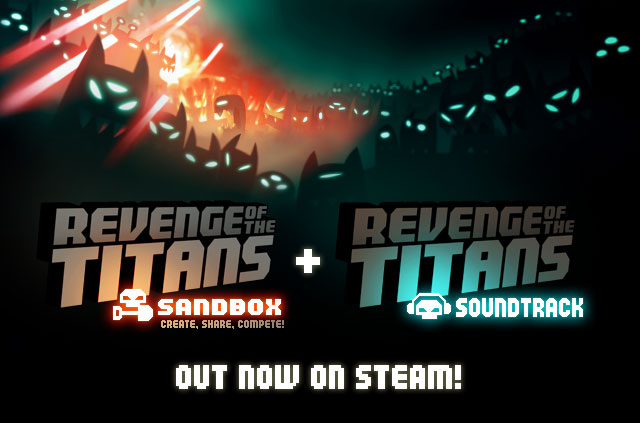 Now you can listen to the music of Dave Sunerton-Burl whilst beavering away with the Revenge of the Titans level and campaign editor, and then play and share your creations in the new Sandbox mode, and compete for hiscores!
You can get Sandbox Mode and the Soundtrack directly on Steam here, or buy it directly from us (and you get a free Steam key anyway!).
Confused? What is this Sandbox mode you speak of? Here's what it is in a nice easy to read list format:
Create your battlefield, choose your Titan adversaries and select your weapons and tech with the online editor! Add mission briefings to your levels to create custom campaigns!
Publish your levels and campaigns to share them online!
Play community built levels & campaigns!
Compete for hiscores!
Here's one I made earlier…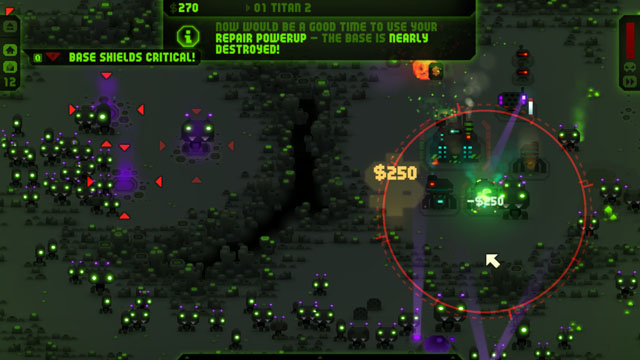 … and here are a couple you can play in the campaign 'U.R.O.K.'