So, we actually got this one out bang on time. So on time there wasn't quite enough time to actually write a blog post to coincide with it before we went on our summer hols 🙂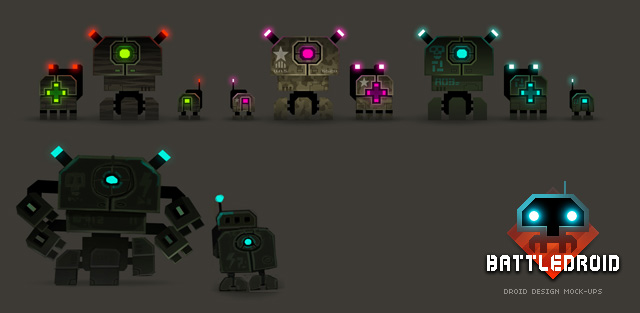 Important!
There is nothing to play yet – we're concentrating on the user-interface and back-end stuff
Previous bugs are not fixed – such as tabbing not working – we're working on fixing those now
What's New?
This sprint was all about getting registered players to become premium subscribers, and finishing off the account maintenance functionality. So now you can subscribe or unsubscribe at will, and you can delete your account. Additionally the options panel, which wasn't meant to be released until today but got released last week instead, was supposed to be in the sprint. So here it is 🙂 Have a play with the GUI scale function and marvel at how awesomely clever our UI layout is. But first let's explore the new functions and talk about them…
Premium Subscribers
Battledroid is a free-to-play game. This is a bit of a new concept for us old dinosaurs. Or maybe it's an old concept but wrapped up in different clothes. Once upon a time people would make a demo, and you'd manage to get a certain small percentage of people to buy the full version of the game, which typically contains all the stuff that would be missing from the demo (usually things like more content and unlockable features). Then in latter years you'd make DLC and sell the DLC to the people who really enjoyed your game a lot. If you were particularly cunning you'd make your game designed for DLC from the ground up and make several bits of DLC. Of course, DLC only works when there's a pretty large customer base in the first place, because only a small percentage of players actually buy DLC for your game, so to make it worthwhile developing it, it either has to be very cheap to develop, or you need a lot of existing customers, or some pretty amazing DLC. A combination of all three is the holy grail of the old model.
Well, we never really managed to have a lot of customers, and we also never designed our games for DLC. Each was made as a fairly straightforward, self-contained, complete game in its own right. We could in theory develop DLC for all of them but because we never designed our games with ways to expand them in mind, making DLC for them is surprisingly expensive – and the games are already pretty comprehensively complete as they are. So we've got not-particularly compelling reasons for DLC, coupled with a small customer base, and expensive production – the worst possible of combinations. This is why DLC for our games is rather rare – the only one we've made to date is Sandbox Mode for Revenge of the Titans (which you can get in a couple of bundles on Steam).
So Battledroid is designed using a completely new model. Being free to play we need to find out other ways to earn money from making the game. We're relying on the free aspect luring in more customers than a demo might traditionally attract – it really is free. You will have access to the entire game and everything it has to offer for nothing, but it will take a lot of time and effort, not to mention considerable skill. What we're planning to do is to also cater for people who don't have any time, and therefore can't put in the same level of effort. And we shall do this by selling individual robots to free players (and turrets, barricades, and mines) to collect in their armies. That's like selling tiny bits of DLC.
Now, there comes a point where you might be thinking of playing the game rather a lot, and buying quite a lot of robots. As well as the time rich, money poor free players and the time poor, money rich players who buy a few units to get more involved in the action, there's a third sort of player. This is the holy grail of customers – the true fan, who often has (or makes!) a lot of time for Battledroid, and wants to support it with money. Enter the Premium Subscriber.
The Premium Subscriber wants to play the game a lot, because she likes it a lot. And she also wants to buy lots of cool stuff to play with in the game, because, well, it's cool. And maybe they want to support us. We can make this seem a lot more attractive to that sort of customer by offering a subscription. The plan is – and bear in mind all plans change though this one seems good so far – that a subscriber will pay $9.95 a month, which is instantly converted in to in-game "gold" at whatever rate's in offer at the moment, and then they'll also be entitled to a discount on everything bought, initially of, say, 10%. And every consecutive month of subscription will increase this discount by 10%, until we're up to something like 90% discount – effectively making your $9.95 worth of gold actually worth $99.50.
So that's how that works.
Account Deletion
We've also provided the ability to delete an account. This actually suspends the account, rather than immediately deletes it, in case it was just a fit of rage and you calm down a few days later. A suspended account will be "garbage collected" after a month, and gone forever.
What's Next?
Next we'll be devoting time to bugfixes and a little polish. Things like the missing mouse cursor (just checking here, but the window does have focus, doesn't it?) and the totally broken tab-cycle ordering between UI elements, and invisible text when hovering the mouse over a text field when you're not editing it. Basically any and all issues we can fix inside a week, and then we plan to make a start on the Commander tab screen – letting you edit your name, avatar pic etc.