Next up for GUI tweaking is the research screen, which currently looks like this…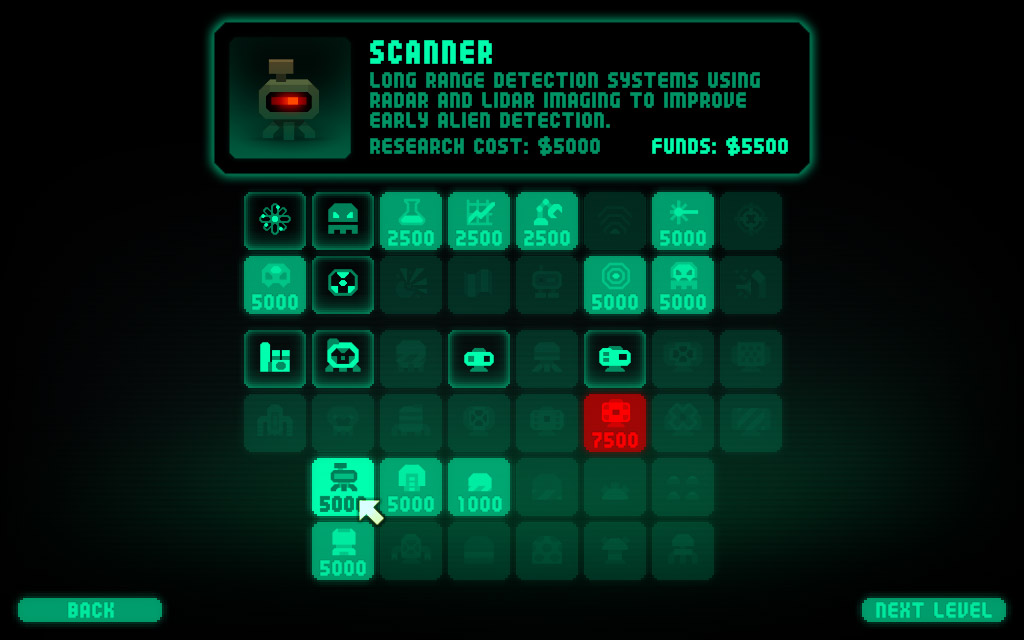 There's 2 major changes to make that people have requested:
to be able to view more complete info and stats of already researched items
some way to tell what research item leads to what, rather than effectively having to guess
The following images are first thoughts, and quick mockups – I know they don't make a lot of sense as to what's being hovered on,  refineries don't lead on to robotics etc. 🙂 …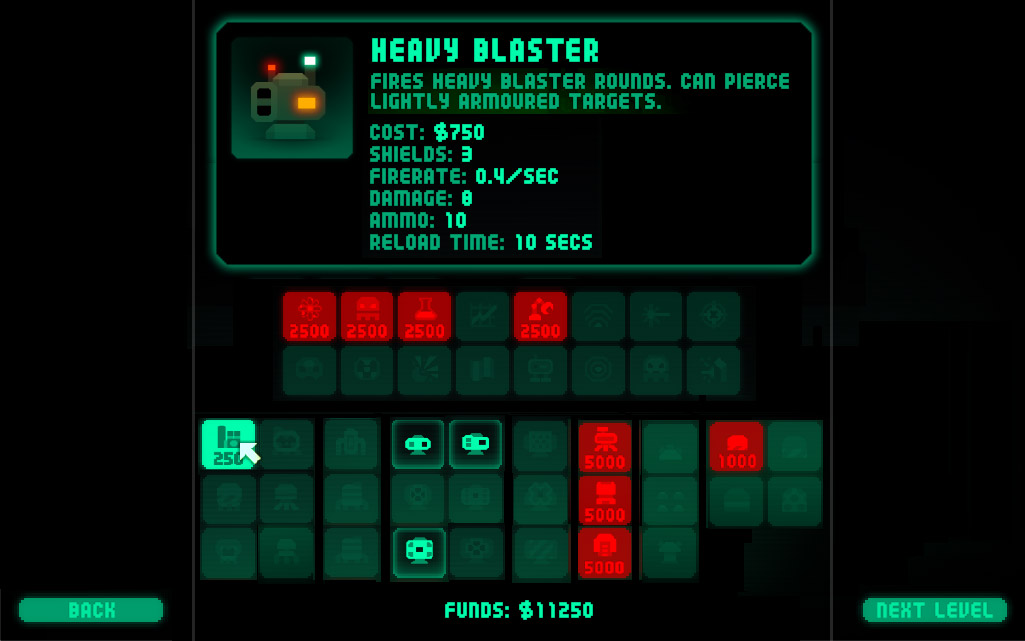 First of all, to get those stats in, the info box is going to have to be bigger which means the tech icons are going to have to be smaller. The building icons also should be arranged in the same order as they are in the in-game HUD, so they now need to be in three rows rather than two. With smaller icons though we can now fit them all on one line.
The tech tree is pretty complex – here's that lovely tech-tree graphic link again – so not easy to show. Increasing the size of that panel though could allow us to show a little info as to how things are linked up…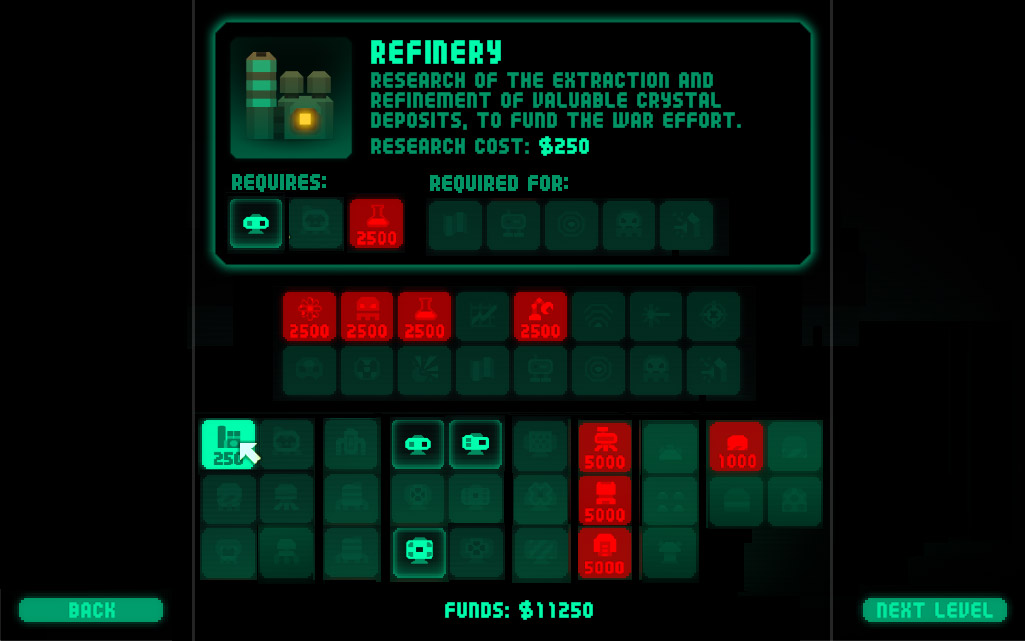 Decreasing the icon size a tad more (and using a zoom effect on hover like the new in-game HUD) would allow for categories of technologies and buildings to be shown, perhaps making things clearer (and help people understand the layout of the icons in-game too)…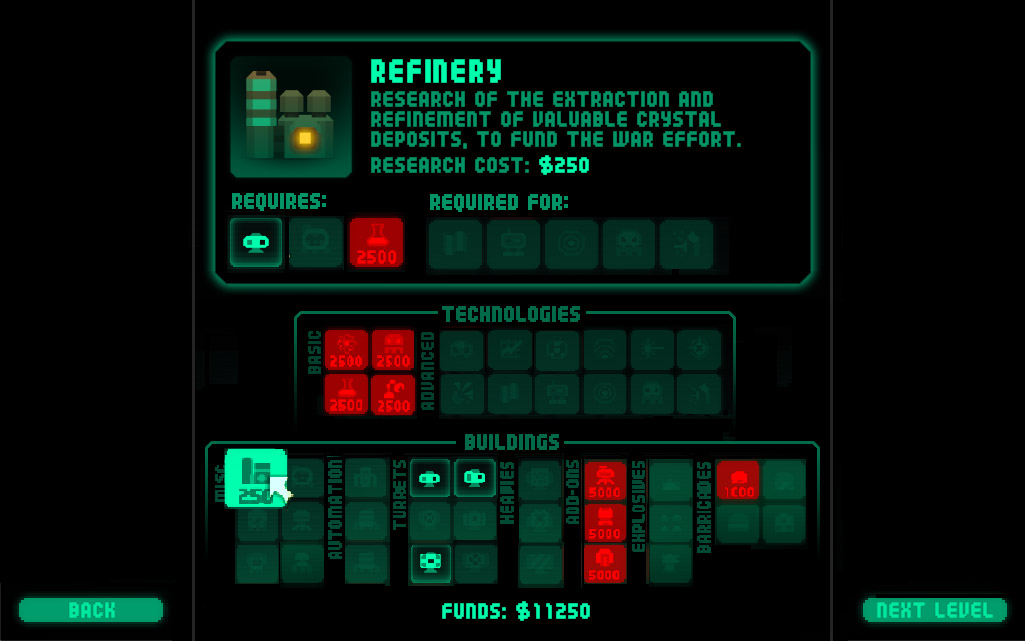 As I say, first thoughts. Suggestions?
And also – should you be able to view details of things you can't research yet? It would help you decide what to research, but would it take all the fun out of exploring the tech tree / unlocking new things?
UPDATE…
Or would it be better to show all the links like so…